Vermont Fields Five Mobile Sports Betting Applications
Posted on: September 13, 2023, 04:12h. 
Last updated on: September 13, 2023, 04:13h.
Vermont has a handful of sportsbook operators that are interested in securing one of the state's online betting licenses.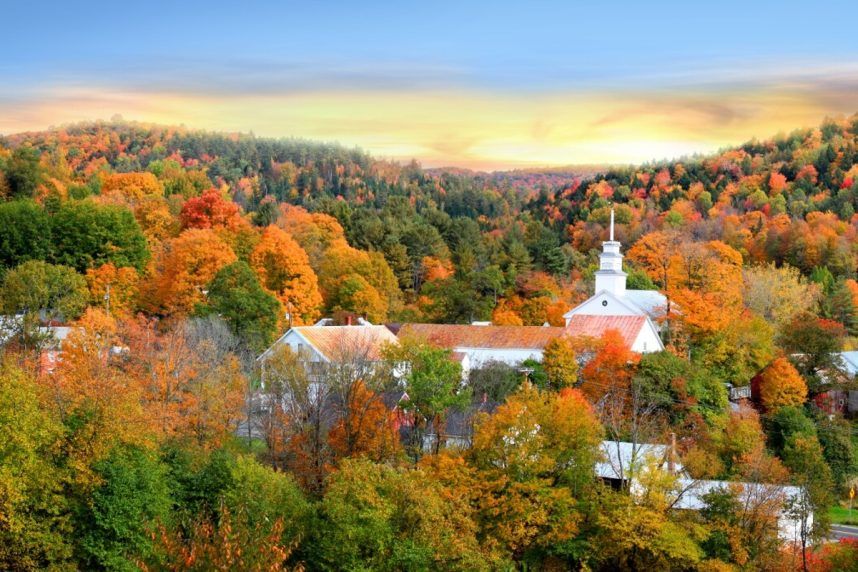 Vermont Gov. Phil Scott (R) signed the state's sports betting bill — House Bill 127 — into law in June.
The legislation, the state's first major expansion of gaming since the Vermont Lottery was authorized in 1977, allows for up to six online sportsbook wagering licenses to be issued to qualified operators. HB 127 requires that a minimum of two licenses be awarded in order for online sports betting to commence in the Green Mountain State.
This week, the state revealed that its Request for Proposal (RFP) turned up five bids. The companies interested in securing market entry are DraftKings, FanDuel, BetMGM, Fanatics, and ESPN Bet.
Since Vermont does not have brick-and-mortar casinos, the state's liberalization of sports betting is being assigned to the Vermont Department of Liquor and Lottery's oversight. The lottery and liquor regulatory will now review the five sports betting submissions, conduct suitability probes of each company and their key executives and shareholders, and evaluate the regulatory conditions each mobile sportsbook platform proposed in their RFP.
Odds Good for At Least Four
Vermont's sports betting regulations require that gross sports betting revenue face a minimum tax rate of 20%. Licenses are to cost at least $550,000 and run for at least three years. The minimum age for a person in Vermont to place an online sports bet will be 21.
Aside from those conditions, Vermont's sports betting RFP tasked the interested operators with sweetening the deal in order to secure one of the licenses. Vermont lottery and liquor officials will grade each bid on a scale of 0-1,000 points.
The higher the percentage rate of gross income a sportsbook is willing to share with the state, the more points they'll receive. Each sportsbook will also be given points based on their projected gross and adjusted sports wagering income forecasts.
The bulk of the points, however, will be awarded based on each applicant's operational history in other legal sports betting states. Commitments to responsible gaming will also be heavily weighted.
Points will also be given based on the applicant's ability to demonstrate its technical capabilities and regulatory safeguards such as geolocation protocols, deposit and withdrawal functionality, and other consumer protections.
The Vermont Lottery and Liquor Department is expected to award its first online sports wagering licenses this fall, with a launch expected in early January 2024.
Suitability Probes
Four of the five applicants likely won't encounter much pushback regarding their suitability reviews, as those operators have already undergone extensive background checks in the many other states where they operate. But ESPN Bet's bid could face a bit more scrutiny.
ESPN Bet is a partnership between the Disney-owned sports media giant and Penn Entertainment. Penn last month terminated its Barstool Sports and Barstool Sportsbook ownership after the casino operator's association with Barstool's controversial owner, Dave Portnoy, caused the company many regulatory headaches.
While at least the four other operators will be expected to find favorable suitability outcomes, Vermont might not be able to support four or five online sportsbooks, as the state ranks No. 49 of the 50 states in terms of population with just 650,000 residents.