Snooker Match-Fixing Scandal Leads to Lifetime Bans for Two, Suspensions for Others
Posted on: June 7, 2023, 06:54h. 
Last updated on: June 7, 2023, 06:54h.
Years of training and dedication have only led to failure for two veteran Chinese snooker players. Liang Wenbo and Li Hang have been given lifetime bans by the World Professional Billiards and Snooker Association (WPBSA) for their participation in match-fixing in the sport.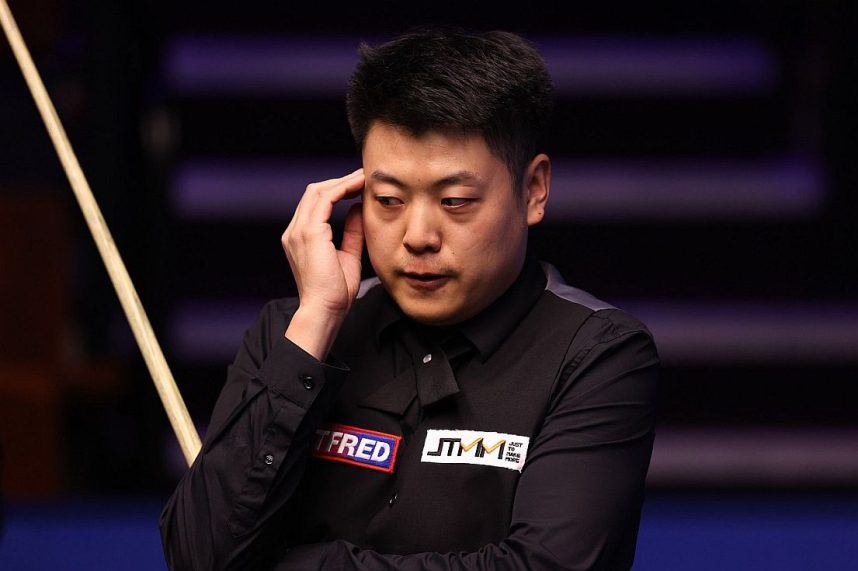 Liang and Li were charged by the Independent Disciplinary Committee on Tuesday for their involvement in the corruption scheme, according to a WPBSA announcement. They also influenced or coerced others to fix matches.
They apparently succeeded in convincing several others to participate. Eight more players, all from China, as well, received bans of varying lengths. All of the accused have until June 20 to challenge the verdict.
Egregious Manipulation of Snooker
The WPBSA's Integrity Unit and the International Betting Integrity Association (IBIA) launched an investigation in August of last year, resulting in the suspension of all 10 players. An independent commission was then established to conduct the investigation.
Liang, a runner-up in snooker's 2022 UK Championship, and Li actively fixed five matches in July 2022. They also compelled or coerced other people to manipulate games between and December, according to the investigation.
I am pleased that the commission found that they did not see from the present case any evidence of a wider culture of wrongdoing in snooker. The WPBSA will continue its strong stance against those who try to manipulate sport, and today's outcome sends out a clear message that match-fixing will not be tolerated in snooker," said WPBSA Chair Jason Ferguson in a statement.
The players manipulated the results of their own games and convinced other players to do the same. They then bet on those matches and others, but a tip to the IBIA ended their parallel criminal careers.
The scandal also ensnared players such as Yan Bingtao and Zhao Xintong, both considered rising stars in the game. Yan, the winner of the 2021 Masters Championship, is suspended from play for five years, while Zhao, who took down the UK Championship in 2021 and the 2022 German Masters, received a 20-month ban.
The investigation didn't uncover widespread match-fixing in snooker, although scrutiny is now an everyday fact. This past March, British snooker champ Mark King received a temporary suspension by the World Snooker Tour over questionable bets related to one of his matches.
Active Criminal Habits
In addition to the lifetime ban, Liang will also have to pay a fine of $53,363. As a leader of the illegal activity, he made it a habit of breaking the rules and covering his tracks. In addition to fixing five matches and getting others to throw nine more, he regularly threatened players, bet on games and deleted text conversations to cover his tracks.
Li will pay a similar fine, although he only tried to get players to manipulate seven games. He also bet on matches and tried to erase any evidence.
22-year-old Yan could have received a ban of up to seven and a half years, but a plea agreement helped shave off some of the time. He helped investigators build their case, but admitted to fixing four matches and betting on others. He will also have to pay a fine of around $9,300.
Zhao, a 25-year-old player currently ranked 11, also helped the investigation and admitted to betting and fixing two games. As a result of his cooperation, his 30-month ban shrunk by 10 months, but he also has to pay a $9,300 fine.