Massachusetts fines three sportsbooks for allowing wagers on in-state universities
Posted on: July 25, 2023, 04:42h. 
Last updated on: July 25, 2023, 04:42h.
Regulators in Massachusetts on Tuesday announced fines against three sportsbooks for accepting wagers on in-state college teams.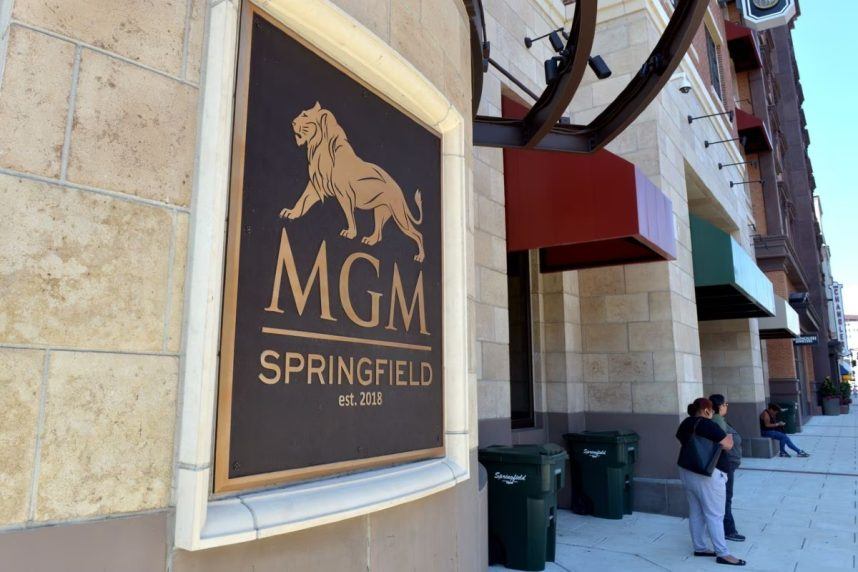 Massachusetts does not allow bettors to gamble on in state teams unless they are participating in a collegiate tournament such as March Madness.
MGM Springfield, Plainridge Park Casino and Encore Boston Harbor received fines from the Massachusetts Gaming Commission for violating that statute, the commission announced on Tuesday.
MGM to Pay $20K
MGM Springfield received a fine of $20,000 for allowing wagers on two Harvard men's basketball games, against Yale and Brown on Feb. 3-4 of this year. Betting was open for approximately 21 and 20 hours for each event, and a total of 28 tickets were sold, all from betting kiosks. Four winning tickets were redeemed, two at the sportsbook counter and two at a kiosk, according to the gaming commission.
BetMGM, the casino's sportsbook vendor, "had previously incorrectly designated Harvard as being in Connecticut," leading to the unauthorized wagers, according to the commission.
"Following the incidents, MGM instituted a daily audit of potential offerings before the sportsbook opens for the day," the commission said. "BetMGM will also conduct periodic quality control reviews of its internal guidance documentation. This includes verifying newly added information and conducting a quarterly audit to confirm continued accuracy."
$20K Fine to Plainridge
Plainridge Park also received a $20,000 fine from the commission. It accepted 33 wagers across 27 tickets on a Feb. 2 men's basketball game between Merrimack College and Long Island University. Wagering was open for approximately seven hours before a casino employee noticed its inclusion when a patron tried to cash a winning ticket.
The event was offered because of a "backend data entry error where the location of Merrimack College was listed as being in Florida," according to the commission. "Kambi, PPC's sports wagering vendor, has addressed the issue and corrected Merrimack College's location to Massachusetts. Kambi has also confirmed that no other games involving a Massachusetts team were offered. No suspicious wagering activity was identified upon a review of the wagers placed."
Encore Fined $10K
Encore Boston Harbor was assessed a fine of $10,000 for accepting one bet on a Feb. 2 women's basketball game between Boston College and Notre Dame. Wagering was open for five hours, and one money line bet was included in a five-team parlay. The bet was voided prior to settlement.
The unauthorized wager resulted from "a system error where the team was known by two names to EBH's wagering platform and only one of those names was included on a blacklist of teams upon which wagering is not allowed," according to the commission.
Encore's vendor WynnBET is now conducting twice-a-day audits to prevent wagering on Massachusetts college teams.