Las Vegas Strip Traffic Stop Leads to Arrest of Escaped Prisoner
Posted on: September 19, 2023, 02:53h. 
Last updated on: September 19, 2023, 02:53h.
A routine traffic stop last week near Las Vegas Boulevard led to the arrest of an escaped inmate, authorities revealed on Tuesday.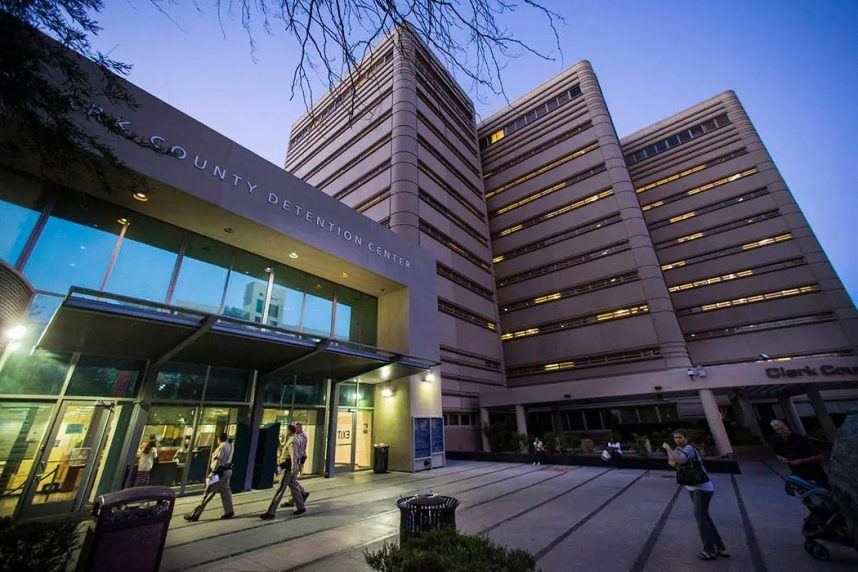 An alert Las Vegas Metropolitan Police Department (LVMPD) officer noticed on last Tuesday a car didn't have the required license plates while it was near the intersection of Las Vegas Boulevard and Four Seasons Drive.
The officer put on his siren and lights, and the driver stopped about 30 seconds later.
The unnamed driver then tossed his keys out of the door, police said. The officer ordered everyone out of the car and asked them to identify themselves.
Fake Name, Social Security Number
It turns out Ronnie Blanch, 48, was a passenger in the car. Blanch first gave a fake name, birthday, and Social Security number to the officer, authorities said. He also failed to provide identification, authorities added.
As an officer was transporting Blanch to Clark County Detention Center for booking on last Wednesday, Blanch eventually gave his real name.
The officer checked it in the department's records, and saw he had escaped on September 4 from an unnamed transitional correctional facility for sober housing.
He will be charged for the escape, according to Las Vegas TV station KLAS.
Before being sent to the transitional facility, he was sentenced to High Desert State Prison, located in Indian Springs, Nevada. He was convicted on drug and forgery counts, as well as for being a habitual offender, KLAS reported.
In January, the Nevada Parole Board revoked his parole after a January hearing. The earliest he could next get parole is February, though the escape could impact any request.
Blanch remained in custody in the Clark County Detention Center as of Tuesday.
It was unclear if the driver or other passengers in the car were charged, too. State law requires plates on the front and back of a vehicle.
Earlier Escape
In an unrelated incident, last September Porfirio Duarte-Herrera, 43, a convicted murderer, escaped from Southern Desert Correctional Center in Indian Springs, Nevada.
He had been sentenced to a life term in connection with a fatal 2007 bombing at the Luxor in Las Vegas.
LVMPD officers arrested him at a Las Vegas bus station five days after his escape. He was boarding a bus heading to Mexico when he was apprehended. A bus station worker recognized the escapee and called authorities.
Duarte-Herrera apparently left some kind of cardboard dummy in his prison cell to mislead guards, according to KLAS.
He's now serving a life sentence without the possibility of parole.