Las Vegas Icon Jimmy Buffett Dies at 76
Posted on: September 2, 2023, 10:34h. 
Last updated on: September 2, 2023, 11:15h.
Jimmy Buffett, the singer-songwriter whose mellow tunes celebrated drinking margaritas and eating cheeseburgers on tropical beaches, died Friday night at age 76.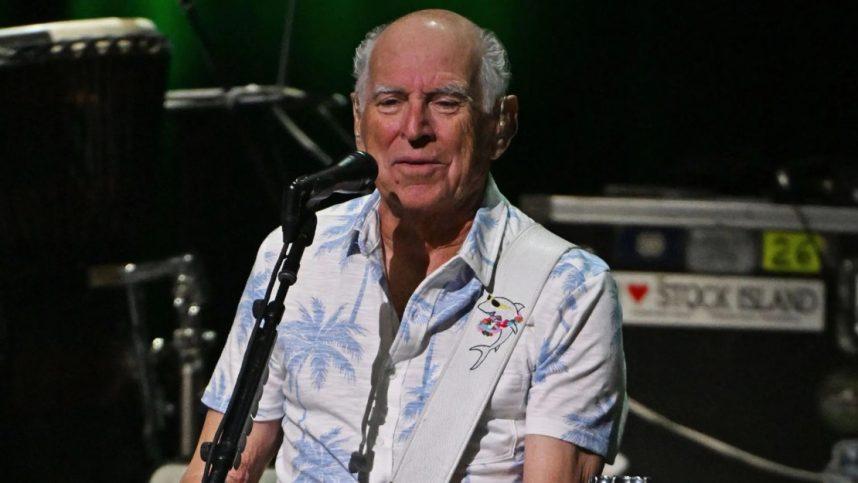 "Jimmy passed away peacefully on the night of September 1st surrounded by his family, friends, music and dogs," a statement on his website said. "He lived his life like a song till the very last breath and will be missed beyond measure by so many."
The statement didn't cite a cause or place of death. However, Buffet had been in and out of the hospital for much of the last year of his life.
Buffett — who was born in Pascagoula, Miss. and raised in Mobile, Ala. — released more than 30 albums over his 53-year career. Most featured a unique blend of rock, country, and folk music set to the hypnotic beat of Calypso steel drums.
Though 17 of those albums achieved at least gold sales status, Buffett is best known for a single song, the 1977 hit "Margaritaville." A paean to the beach-bum lifestyle, it featured the universally recognizable chorus: "Wasting away again in Margaritaville."
Buffett's only Top 10 hit, "Margaritaville" became a Baby Boomer touchstone and earned him a fiercely loyal legion of fans, called Parrotheads, who turned up in droves for his concerts wearing leis and loud Hawaiian shirts.
"There was no such place as Margaritaville," the singer told the Arizona Republic in 2021. "It was a made-up place in my mind, basically made up about my experiences in Key West and having to leave Key West and go on the road to work and then come back and spend time by the beach."
Multimillion Dollar Brand
"Margaritaville" was such a phenomenon, Buffett was able to parlay it into an empire of restaurants. Following an unsuccessful first attempt in Gulf Shores, Ala., the second Margaritaville, which opened in Key West, Fla. in 1985, was an unmitigated success. This led to franchises throughout Florida, New Orleans, and California.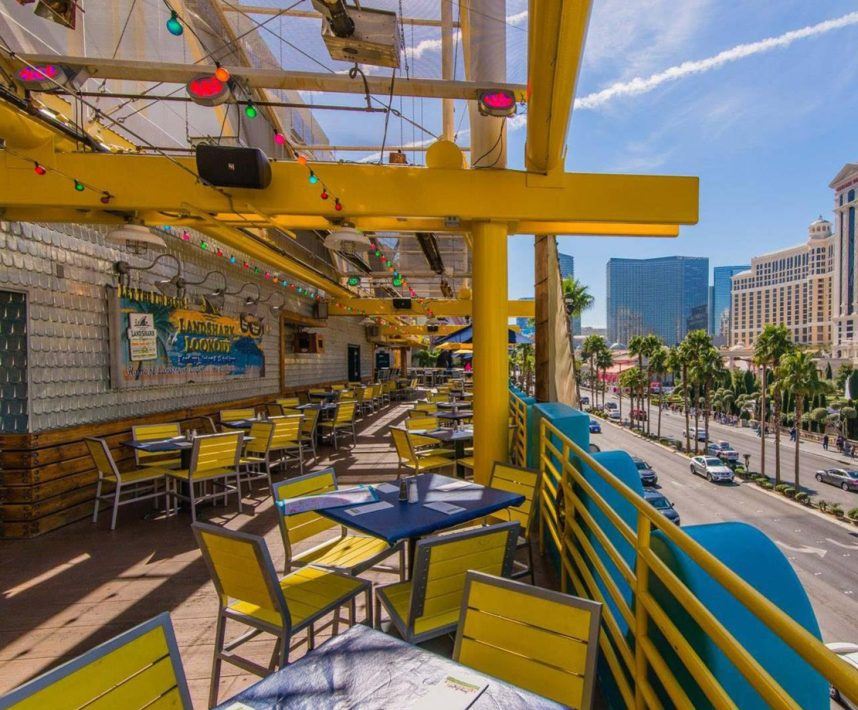 The most famous Margaritaville  opened in 2003 at the Flamingo in Las Vegas, with five bars, two patios overlooking the Strip, and a volcano that spilled margaritas into two 300-gallon blenders.
Though the desert was a far cry from the tropical settings of Buffett's songs, Margaritaville transformed Las Vegas into a hub for Parrotheads.
And though he never performed a proper Las Vegas residency, Buffett made sure that nearly every tour with his Coral Reefer backing band included a stop on the Strip.
Casinoville
In 2011, Buffett expanded his Las Vegas restaurant and bar to add the first Margaritaville Casino in an adjacent space — though his casino empire was supposed to have launched years earlier with the Margaritaville Casino Resort in Biloxi, Miss.
In 2007, Harrah's Entertainment (now Caesars Entertainment) announced plans to build that property for $700 million on the site of the former Grand Casino Biloxi and Casino Magic Biloxi. The Great Recession of 2008 had other plans, however. The riverfront project was eventually built, without a hotel, for $48 million and opened by Buffett with Grand Casinos founder Tom Brosiq in 2012. (Buffett performed at the grand opening.)
Margaritaville Biloxi closed two years after opening, due to a dispute with its landlord. This setback barely dented the Margaritaville brand, however. It now includes resorts, a cruise line, apparel, footwear, and food and alcohol. In 2016, its success landed Buffett at No. 13 on Forbes' ranking of America's Richest Celebrities, with a net worth of $550 million.
Despite his financial success, Buffett never abandoned his first love. He continued touring until a few months before his death. A hospitalization last year forced the singer to postpone two MGM Grand Garden Arena shows in October 2022 to this March. The rescheduled show on March 11 became his final Las Vegas appearance.
Buffett leaves behind his wife since 1977, Jane Slagsvol, and three children: Savannah, Sarah, and Cameron.