Imperial Pacific International Assets at Saipan Casino Are Rapidly Disappearing
Posted on: July 11, 2023, 08:16h. 
Last updated on: July 11, 2023, 08:16h.
At the end of May, Joshua Gray, a former executive at Imperial Palace in Saipan, won a $5.68-million discrimination lawsuit against the casino's owner, Imperial Pacific International (IPI). His odds of receiving the money were worse than winning the lottery, and a judge is now going to allow him to become part of the ongoing receivership that has taken over IPI's Saipan operations.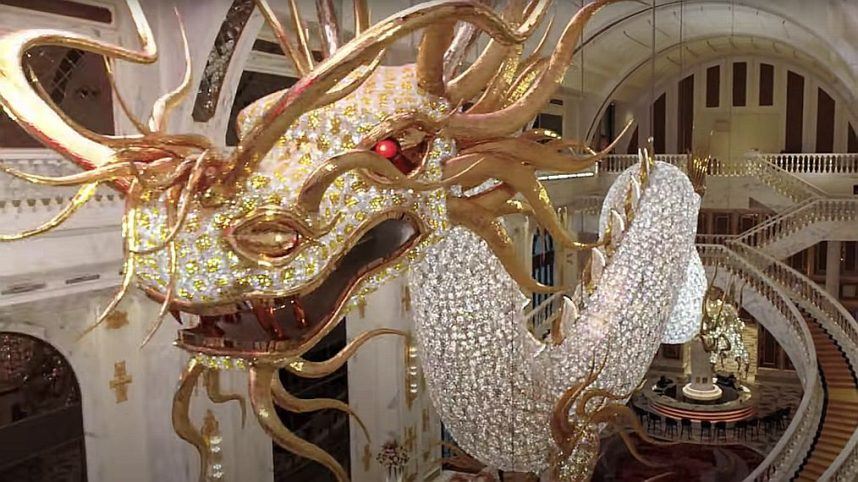 Gray was a director of operations for Imperial Palace who repeatedly found himself passed over for promotion, earning less than others with no experience and suffering nicknames such as the "fat black guy." IPI tried to deny the allegations, but Gray, a US Naval Academy graduate, had the proof to support his claims.
After he won his case, he realized that the chances of receiving the money were slim. He petitioned a Commonwealth of Northern Mariana Islands (CNMI) court to allow him to join the receivership, which was granted at the end of June. However, that doesn't necessarily mean he's any closer to receiving the money, as Imperial Palace is reportedly becoming just a skeleton.
Justice Remains Fleeting
Marianas Variety reported that Chief Judge Ramona V. Manglona of the CNMI District Court, who has repeatedly had to listen to one lawsuit after another against IPI, agreed that Gray deserved to be part of the receivership. The company never responded to the original complaint, nor did it respond after she issued her ruling in Gray's favor.
As a result, there seems to be no indication that IPI plans on fulfilling the court order. Therefore, Imperial Palace assets can be sold to force compliance. Everything is fair game, including vehicles, the crystal dragons that adorn the lobby, furniture, computer equipment and more.
Attorney Aaron Halegua, who has represented other plaintiffs in their lawsuits against IPI, is happy with the outcome. At the same time, he also demonstrates some pessimism that the sale will cover the judgment.
He asked Manglona to force IPI to create and maintain registrations and insurance of all the assets that are part of the receivership. This, he hopes, will prevent any chance of the assets mysteriously disappearing.
Halegua is playing fair, though. He has asked the court to put on its calendar a hearing to give IPI a chance to justify any equipment it feels should be exempt from the receivership.
In October 2021, Manglona authorized Clear Management to be the Imperial Palace receiver. Since then, the company has held a series of asset auctions to settle a multimillion-dollar debt IPI owes to the construction company USA Fanter Corp.
Five auctions have already been held, but the results don't come close to covering IPI's debts. Only a little more than $1 million in proceeds have been collected, with at least $7 million still outstanding.
Don't Hold Your Breath
It's impossible that the receivership will be able to cover all of the bills that IPI owes, and there's apparently not much left to sell. The Commonwealth Casino Commission (CCC) says the casino is only a shell of what it used to be.
The Saipan Tribune highlighted a CCC meeting from last week, where CCC vice chair Rafael Demapan gave an update on the situation. He explained that most of the gaming material is gone and soon, there may be nothing to contribute to the auctions.
Although things like the crystal dragons, vehicles and other assets could become part of the receivership, there are other entities looking for payouts, as well. The US Marshals Service recently received approval to seize vehicles and other equipment, and may look to take other assets.
IPI has repeatedly asserted that it was in the process of working out a deal to receive funding, although nothing ever emerged. It has also said that it's going to be able to reopen the casino, but that appears to be a pipe dream, too.
There are concerns that the buildings are no longer structurally sound, which poses a huge safety risk. The vehicles that have sat unused for the past few years, including some of the construction equipment, are succumbing to the environmental challenges Saipan deals with.
Recently, the CCC received support from an appeals court, which determined that it has the right to cancel IPI's license. At this point, with Imperial Palace looking at almost a complete re-work and IPI looking at an empty wallet, that would be the best option.