Harry Reid Airport Teen Discovery Leads to Sex Trafficking Charge
Posted on: August 9, 2023, 11:27h. 
Last updated on: August 9, 2023, 11:35h.
A man who is accused of sex trafficking a runaway girl in Las Vegas is scheduled to appear in local court on Thursday.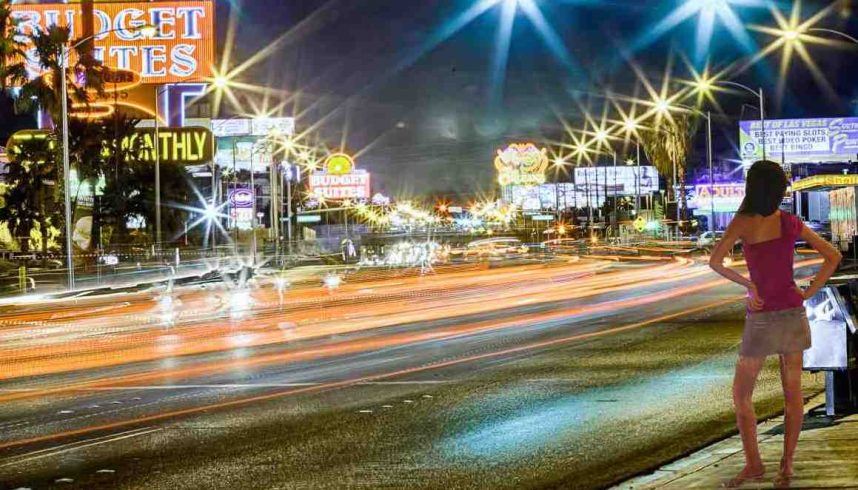 Vincent Grayson, 50, is facing charges of sex trafficking a child under 18, kidnapping a minor, and child abuse/neglect.
The teen and Grayson were seen at Harry Reid International Airport in April and questioned.
Grayson was arrested on Monday. He remained in custody later in the week at the Clark County Detention Center.
Alert LVMPD Officer
The allegations came to light after a Las Vegas Metropolitan Police Department (LVMPD) officer noticed the girl was sleeping on the floor at the airport.
The officer did a background check on the girl and realized she was reported as running away from home a week earlier, according to Las Vegas TV station KLAS.
In January, she initially met Grayson. The relationship went from a friendship to a sexual one, police said.
Two Dozen Customers
She left home on April 13 and moved in with Grayson. He began to sexually traffic her, police said. In just one week she had sex in exchange for money with about 20 clients.
Grayson ordered that for each instance, she be "quick with it" — so she could move on to the next customer.
Then, on April 19, Grayson and the victim were told to leave the motel.
The teen was then ordered by Grayson to work as a prostitute along Cameron Street near Tropicana Avenue, a "street highly trafficked by prostitutes," according to a police report.
She had sex in exchange for money with four clients there. She received $1,100 for her services.
But the money went to Grayson, police said. "He walked up to her after every date and collected the money," according to the arrest report.
Grayson and victim could not find a room at a local hotel, so they went to the airport to sleep and charge their cell phones.
The LVMPD officer spotted the teen and spoke to her and Grayson. Police explained the abuse/neglect charge was lodged after Grayson allegedly yelled at the teen, pulled her by the shirt, lifted her up and threw her into a wall.
Police did not reveal the girl's age though she is younger than 18 based on the charge.
It appears she was not seriously injured during her illegal stay with Grayson.
Prior Conviction
Grayson previously was sentenced and spent six months in jail.
He was arrested in 2015 for being a fugitive from another state and conspiracy to commit forgery.
He was convicted on the second charge.