Fontainebleau Las Vegas Opening Date (Possibly) Leaked
Posted on: September 15, 2023, 03:26h. 
Last updated on: September 15, 2023, 05:51h.
Fontainebleau Las Vegas hasn't announced its opening date yet. But a new report in the Las Vegas Review-Journal pegs it as Wednesday, Dec. 13. That's when, according to what the newspaper deemed a reliable tip, singer Justin Timberlake will throw a private, VIP-only show prior to the venue's public grand opening later that night.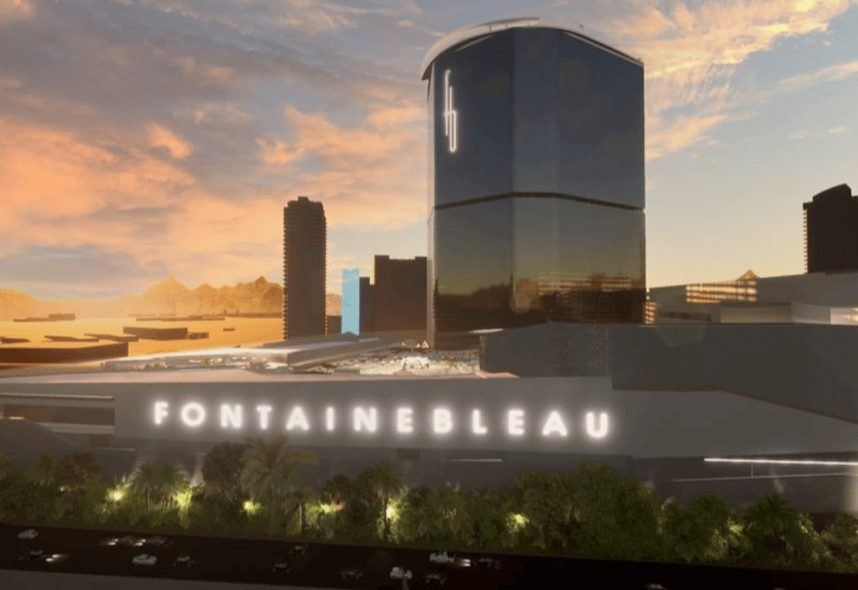 The 67-story tower, the tallest building in Nevada, will be the first new casino resort to open on the Las Vegas strip since Resorts World debuted in June 2021. It will sport 3,644 hotel rooms and over half a million square feet of convention and meeting space, with its primary exhibition room spanning 105,200 square feet.
Located on the demolished El Rancho Hotel and Casino site, the Fontainebleau was initially announced in May 2005 with a projected opening of 2008. Those plans fell victim to the Great Recession and COVID-19.
Koch Industries' real estate investment arm acquired the 67-story towering blue structure in 2021 for an undisclosed price. The acquisition was made with Miami real estate developer Jeffrey Soffer's Fontainebleau Development, which lent its iconic Miami Beach branding to the reported $3.7 billion project.
Gaming On
Fontainebleau will be a vertically integrated casino resort, much like the Cosmopolitan, with its ground floor dedicated to gaming and its second and third to retail and dining.
Previously reported plans for its 150,000 square-foot casino floor call for 1,300 slots — including multigame machines with video poker, keno, and blackjack.
The casino's 127 table games will feature blackjack and three-card poker. Its sportsbook will be around 13,000 square feet.
Its high-limit room will be among Las Vegas' largest at 18,000 square feet.
Retail, Dining & Nightlife
Fontainebleau is expected to open with most of its 90,000 square feet retail space leased to 35 high-end retailers. No word yet on which stores will be included.
Its 27 equally high-end dining options are expected to include the American restaurant Vida, and — as per Casino.org's own Vital Vegas blog — the Southeast Asia restaurant Komodo, Papi Steak, and a rumored Mexican concept from celebrated chef Gabriela Cámara.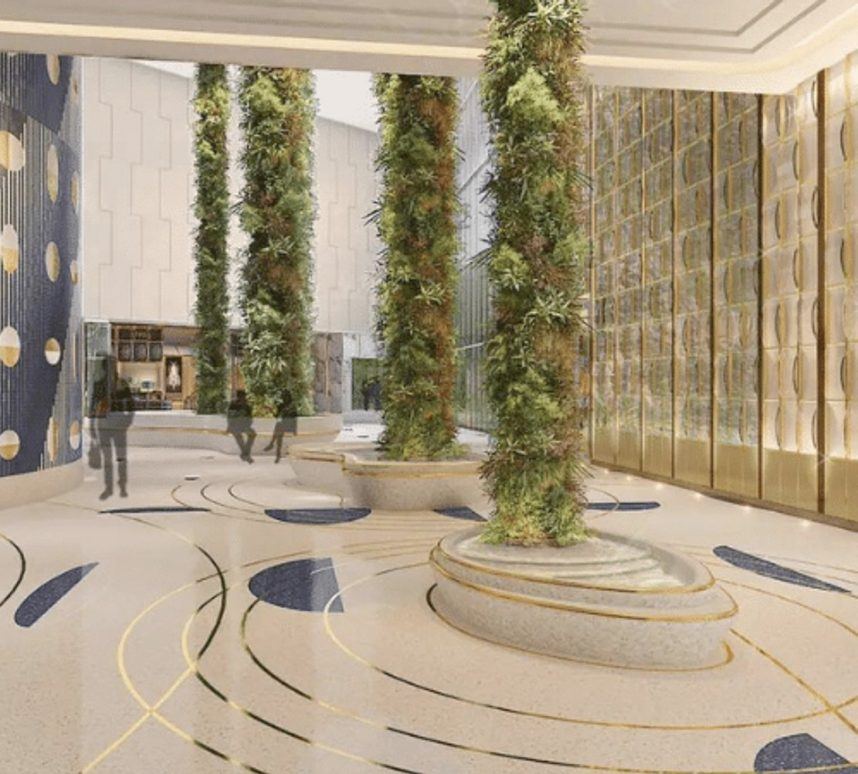 The venue will also sport three entertainment venues — a day club, a nightclub called LIV, and an 3,800-capacity theater, all booked by the Miami-based Groot Hospitality and its nightlife guru, David Grutman.
According to Vital Vegas, a small army of executive talent poached by Fontainebleau from Resorts World has already helped lure superstar DJs Tiesto and Zedd away from Resorts World's Zouk Group.
On the roof, the resort's pool deck will situate seven different pool experiences across six acres.
Staffing Up
Fontainebleau Las Vegas is looking for as many as 6,500 new employees in advance of its opening, 1,500 of whom management hopes to meet during a five-day food, beverage, and nightlife job fair starting on Monday, Sept. 25.
The hiring event will be held at Vū Las Vegas' production campus at 901 Grier Dr., south of Sunset Road. (Click here for information.)
Hirees will begin their Fontainebleau tenure with the right to choose whether to join the Culinary Workers Local 226 and Bartenders Local 165, the unions representing 60,000 workers in Las Vegas and Reno. The culinary union announced on Friday that it reached a "card check neutrality agreement" with the resort.