Churchill County educator working to give Native students the experiences she didn't have – The Nevada Independent
Carlene Pacheco never imagined she would work in education. 
But after graduating from college, she found herself gravitating toward jobs where she got a chance to work with students.  
Nine years ago, she decided to return to the Churchill County School District — where she graduated from high school in 1997 — to work with Native American high school students as part of its federally funded Title VI American Indian Education Program, which focuses on meeting the unique academic and cultural needs of American Indian and Alaska Native students. She brings to the job her experience as one of the almost 1,600 enrolled members of the Fallon-Paiute Shoshone Tribe.
As a paraprofessional and Title VI liaison, Pacheco has made it her mission to transform the district, headquartered about an hour east of Reno in Fallon, into a welcoming and supportive environment for its nearly 180 Native American students. That population makes up 5 percent of the district's students, one of the top four highest rates among school districts in the state. Most of the students Pacheco works with are also members or descendants of the Fallon-Paiute Shoshone Tribe, but others are members or descendants of other tribes in Nevada such as the Pyramid Lake Paiute Tribe or outside Nevada such as the Navajo Nation which spans across Arizona, Utah, New Mexico and Colorado.
"I want them to have a better experience than what I did in school," Pacheco said. "I didn't have someone like me to say, 'Hey, why aren't you at school today?' or 'Why aren't you getting your work turned in?' I want them to feel welcome and invited and just have that good feeling about coming to school."
Pacheco was recognized for her work with Native American students last month when she was named the 2023 national winner of the Recognizing Inspiring School Employees (RISE) award, which honors full- or part-time classified school employees who provide exemplary service to students in pre-kindergarten through high school. In a statement, U.S. Secretary of Education Miguel Cardona praised Pacheco for her work, which he said has "strengthened the fabric" of her community. 
The school surprised her with the news of her award in an April 25 school assembly, which unbeknownst to Pacheco was being held in her honor. 
"I was really emotional because I've worked really hard to build up this program," she said. "It's a big deal, especially in Indian Country, when Natives are acknowledged for things that they do because, as I've told others, we have to work twice as hard, jump through more hoops and really fight for what we want."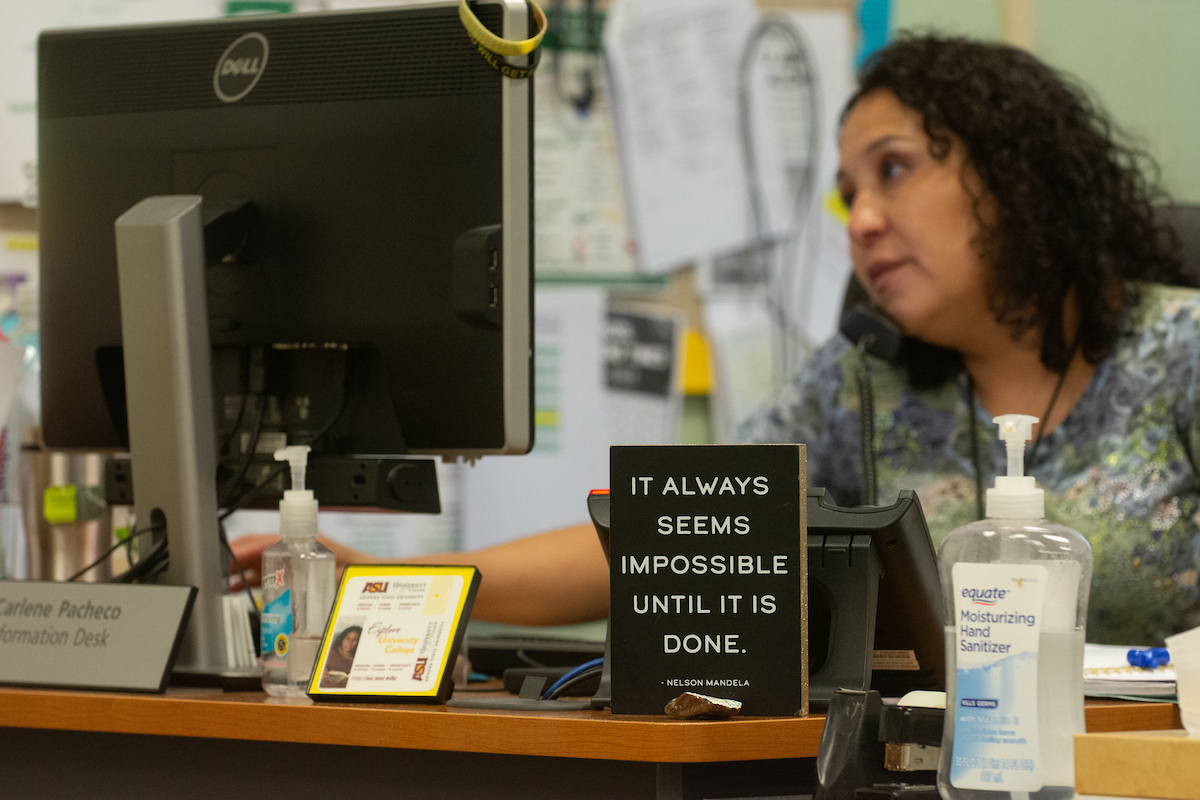 Giving students a fighting chance
Nationally and statewide, Native American students tend to have lower math and reading proficiency scores, lower graduation rates and higher dropout rates.. 
Last year, the statewide graduation rate for American Indian/Alaskan Native students was about 69 percent, about 3 percentage points lower than their 2021 graduation rate, and the second lowest graduation rate compared to other racial and ethnic student groups.
Pacheco works closely with the Native American students in the Title VI program to turn these statistics around. Some cases are as simple as providing tutoring opportunites for students and making sure they come to class.
But Pacheco said other students she works with have tough home lives and personal challenges that can get in the way of their education. That was the case for one of the first students she worked with, Kobe Abe.
Growing up, Abe's father, a single parent, was not very involved in his life. His older sisters struggled with drug use, and his older brothers eventually dropped out of high school. Abe considered following the same path and started purposefully letting his grades slip. 
But he said Pacheco told him he didn't have to repeat that cycle and could forge a different path for his future. 
"She even went as far as to actually sit in my class and make sure I was actually there, I was actually studying, actually doing my work," he said. "It felt like she actually cared about what she was doing, and once I figured that out, I started trying a little harder just because I felt like someone was actually there for me."
Eventually, Abe's grades improved, and he was able to graduate in 2017, which he credits Pacheco's patience. He went on to join the Navy and is now stationed in Connecticut as a cook.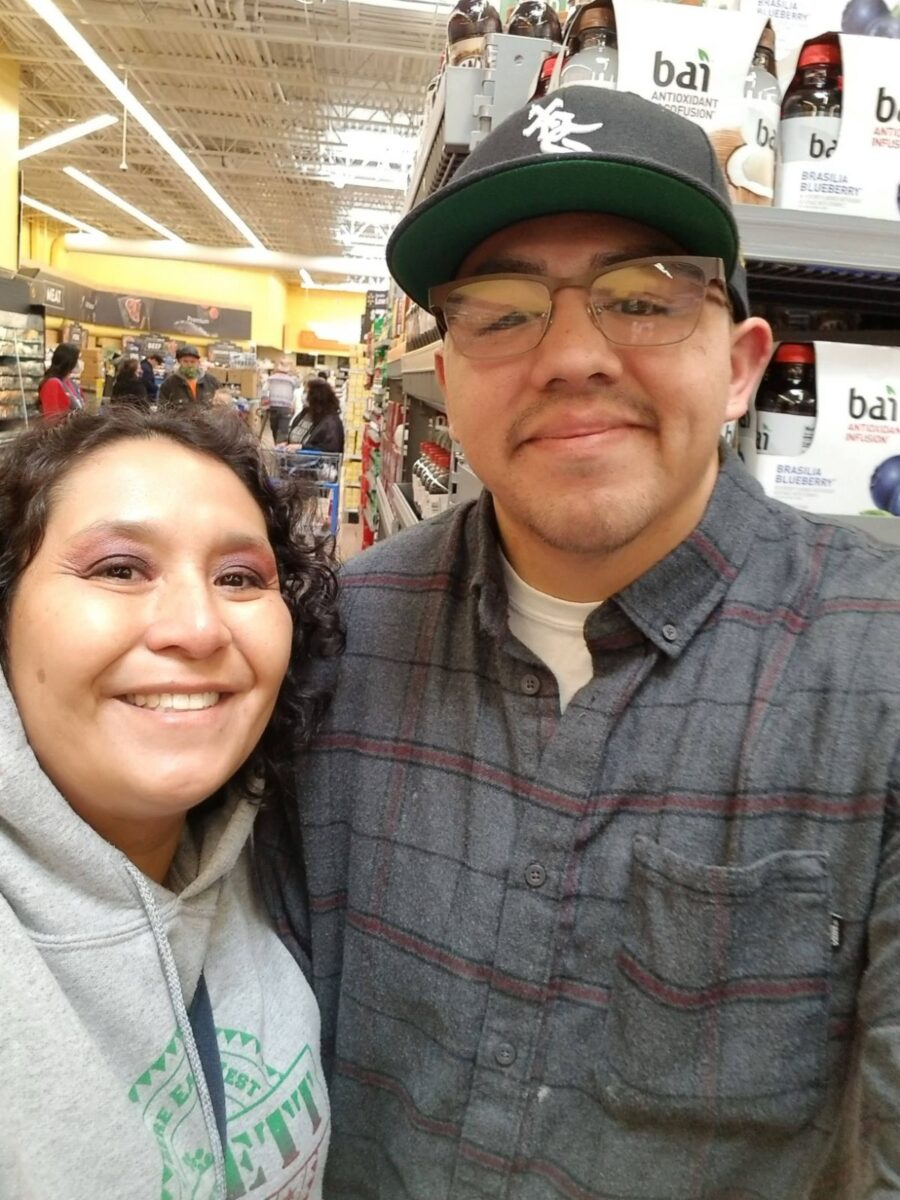 "It meant a lot, like just having someone constantly there knowing that they know I could do better, and now I can finally see it for myself," Abe said.
Having walked in their shoes as a youth growing up on a Fallon Paiute-Shoshone tribal reservation, where she still lives to this day, Pacheco said she can understand what students such as Abe are going through and the negative influences around them. She tries to fill the role of the stable adult in their lives. 
Other times, she collaborates with other colleagues such as Dean Schultz, the high school's P.E. teacher, to make sure they get the attention and support they need. Schultz said he recently worked with Pacheco to help a student who was dealing with a problem at home. 
"Carlene came over and explained everything to me and said, 'We're gonna do everything we can,''' he said. "She does great things to give her kids a fighting, honest chance." 
Pacheco's dedication has resulted in countless stories of Native American students who were able to excel in school and make it to graduation despite their difficulties at home. The district's graduation rate for American Indian/Alaskan Native students has jumped from 50 percent in 2015 to 75 percent in 2021, according to state data.
"I just felt like it really came easy to me because I knew what gaps were needed to help the students be successful," she said. 
Building bridges 
During her past nine years in the Churchill County School District, Pacheco has also focused on bringing in more awareness and education on Native American culture to make the district more accepting and inclusive of the Native American student body than it was when she was a student during the 80s and 90s. 
Back then, Pacheco said Native students were called racial slurs and pushed while walking down the hallway. 
"​​There'd be fights with non-Natives and Natives like every day," Pacheco said. "It was not a good time."
Pacheco thinks things have improved since then, but one way she hopes to continue improving the relationships and trust between the district and students, families and the Native American community is by expanding programming in the district each November to honor Native American Heritage Month. 
Last year, Pacheco said she was able set up events at all but two of the district's six schools. One of those events, a night with Native American veterans, was set up with the help of tribal elders and other community members. The elders brought in photos of tribal veterans and everyone sang songs and danced around the library. 
"It was really cool to see our community come together," she said. "It's good knowing that I can help build that bridge between the school district and the tribe."
Pacheco has also gotten positive feedback on the events from colleagues such as James Christensen, a special education teacher at Churchill County High School. Chrisensen said the education and cultural knowledge that Pacheco has brought to the high school has opened his eyes to the racism against Native Americans that persists in their community to this day. 
"I'm white, so I never see that, I didn't know about those things, didn't know it existed and so she's able to help me understand where they're coming from and how to work with those students better," he said.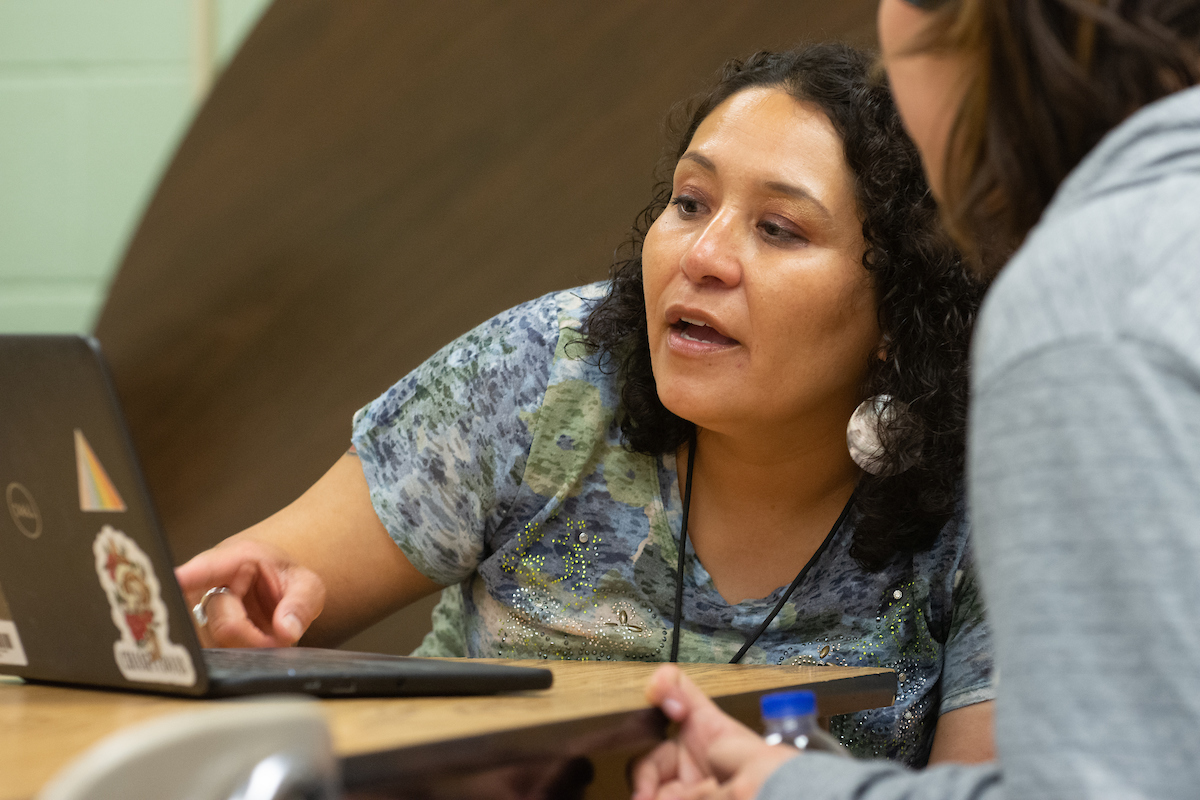 Pacheco said the support and positive feedback show how much things have changed since she was a student. 
Although Pacheco never intended to become an educator, she said making a difference at the district and in the lives of the students from her community has been a rewarding experience. 
"I did not first see the job turning out the way that it did and be as big and thriving as it has," she said. "It's definitely been an adventure."