Caesars, DraftKings Win From Penn/ESPN Deal, Says Analyst
Posted on: August 9, 2023, 02:44h. 
Last updated on: August 9, 2023, 02:44h.
It's hard to tell given the declines experienced today by the stocks, but Caesars Entertainment (NASDAQ: CZR) and DraftKings (NASDAQ: DKNG) could benefit from Penn Entertainment's (NASDAQ: PENN) newly announced sports wagering pact with ESPN.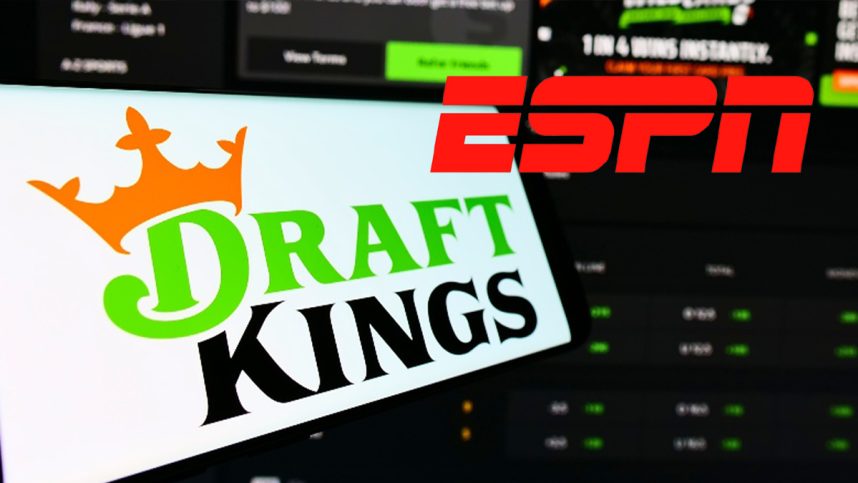 That's the take of B. Riley analyst David Bain who, in a note to clients, points out that while initial market reaction is likely to be that of a competitor making strides against Caesars and DraftKings, those companies could benefit from being freed of their agreements with ESPN. Those pacts were established in September 2020.
While at first blush, investors may see a more aggressive interactive competitor coming, we note CZR and DKNG should be released from further partnership payments to ESPN," wrote Bain. "In our view, this allows both companies to pursue more efficient marketing channels — checks had cited ESPN as a net negative in terms of customer acquisition profitability for both companies."
He was correct in his assumption that Caesars and DraftKings investors wouldn't react favorably to the Penn/ESPN news. In late trading, shares of Caesars are off 1.3% while DraftKings is lower by nearly 10%. Conversely, Penn is higher by 8.78%.
Potential EBITDA Benefits for Caesars, DraftKings
In a stunning agreement unveiled late Tuesday, Penn will pay ESPN $1.5 billion over 10 years to use ESPN Bet branding for that period with an option for another 10 years at the end of the initial term. The regional casino operator is also granting the sports network equity optionality that could eventually see it control close to a quarter of the gaming company's shares outstanding.
Penn estimates the partnership could drive $500 million to $1 billion in earnings before interest, taxes, depreciation and amortization (EBITDA) for its interactive division. It remains to be seen whether or not Penn can realize those gains. Bain is skeptical.
"While we are uncertain of PENN's strategy and therefore do not opine on its deal, we find it interesting it partnered with ESPN after others have been vocal that there were fewer benefits than hoped with their own ESPN partnership," noted the analyst.
He added that some relationships with ESPN are drags on partners' EBITDA and that the sentiment is applicable to Caesars and DraftKings.
Other Benefits for Caesars, DraftKings
It's unlikely that Caesars shed any tears over the Penn/ESPN news. Rumors surfaced earlier this year that the casino giant would like to depart its arrangement with the network and that it could be DraftKings to buy Caesars out of it.
With Penn in the picture, Caesars will likely be set free of its ESPN obligations without any heavy lifting to make that happen. Additionally, DratftKings saves money because it can't pursue Caesars' ESPN deal and will likely be forced to leave its accord with the media company.
"We believe the deal between PENN and ESPN releases CZR and DKNG from any further commitments with ESPN. As such, we view the deal as accretive — at least in the short term — for both CZR and DKNG," concluded Bain.