Caesars Abandons Dubai As UAE Gaming Outlook Improves
Posted on: September 13, 2023, 02:38h. 
Last updated on: September 13, 2023, 02:38h.
Caesars Entertainment's (NASDAQ: CZR) is abandoning a non-gaming hotel in Dubai just as new casino policy in the United Arab Emirates (UAE) appears to be taking shape.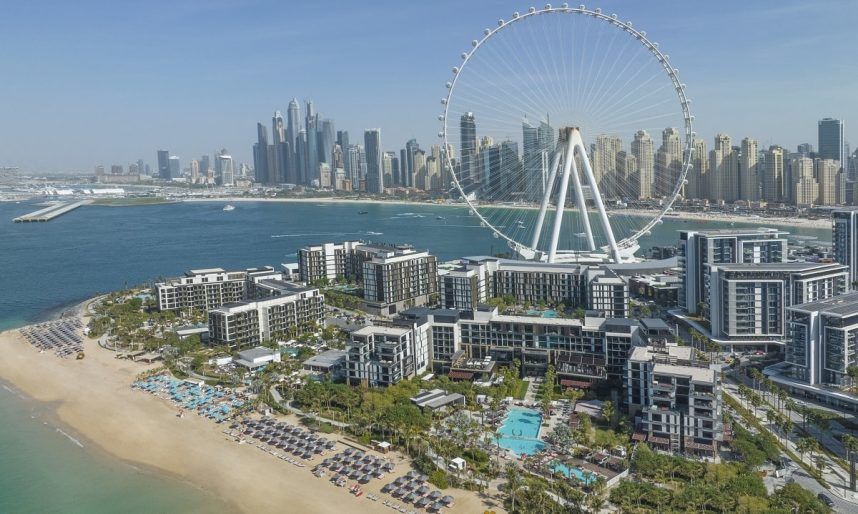 In a statement issued earlier Wednesday, Singapore-based hospitality group Banyan Tree announced it's taking over Caesars Palace Dubai and will rebrand that venue as Banyan Tree Dubai. Caesars Palace Dubai opened in 2018 under the management of "old Caesars." At that time, there was little more than hope that the UAE would eventually approve casino gaming.
That scenario appears to be changing. Wynn Resorts (NASDAQ: WYNN) is aiming to open its Wynn Al Marjan Island on Al-Marjan Island in early 2027 and that's widely expected to be the first casino resort anywhere in the Middle East. Fueling speculation that the UAE is warming to the idea of approving regulated betting, it recently formed the General Commercial Gaming Regulatory Authority (GCGRA), which is chaired by former MGM Resorts International (NYSE:MGM) CEO Jim Murren.
MGM is also developing a non-gaming hotel in Dubai, but the operator recently acknowledged it set aside 150,000 square feet of space that could be turned into a casino should UAE regulators give gaming the green light.
Is Caesars Making Another International Gaffe?
When Eldorado Resorts announced plans to acquire old Caesars in 2019, CEO Tom Reeg — now at the helm of the Caesars — that international opportunities would have to be "stupendous" for the combined company to consider expansion outside the US.
"Stupendous" is in the eye of the beholder, but in terms of untapped international gaming markets, the UAE would certainly fit the bill. Owing to abundant oil reserves, it's one of the wealthiest nations in the world on a per capita basis and it's one of the most visited nations, validating the allure held by the likes of Wynn and MGM, among others.
Should casino gaming to life in UAE and become a lucrative market, Caesars' decision to abandon the region prior to it bearing gaming fruit would represent another ominous chapter in the operator's dubious international history.
Under prior management teams, Caesars missed out on the opportunity to enter Macau when the special administrative region (SAR) opened to foreign competitors more than two decades ago. The Harrah's operator ultimately abandoned the Chinese territory in Aug. 2013 when it sold a previously acquired golf course at a loss. Today, Macau is back to being the largest casino market in the world as measured by gross gaming revenue (GGR).
Questions Remain About Caesars' Dubai Decision
Not only is the timing of Caesars Dubai' decision interesting, it runs counter to comments made by Reeg on a 2022 earnings call on which he implied the company would be interested in a UAE gaming license if the opportunity was presented.
"If there's an opportunity, you should expect that we would be active and our brand and building is already open," he said on the call.
Financial terms of the deal with Banyan Tree weren't revealed. The Dubai property will reopen later this year as Banyan Tree Dubai, according to a statement issued by the hospitality group.