860,000 Gallons of Wastewater Overflows at Nevada Sewage Plant
Posted on: June 7, 2023, 08:24h. 
Last updated on: June 7, 2023, 08:24h.
An equipment failure at a treatment plant was the apparent cause of a sewage spill near Las Vegas last week. It led to more than 863,000 gallons of wastewater to overflow with some spilling into a creek that flows into Lake Mead, according to news reports.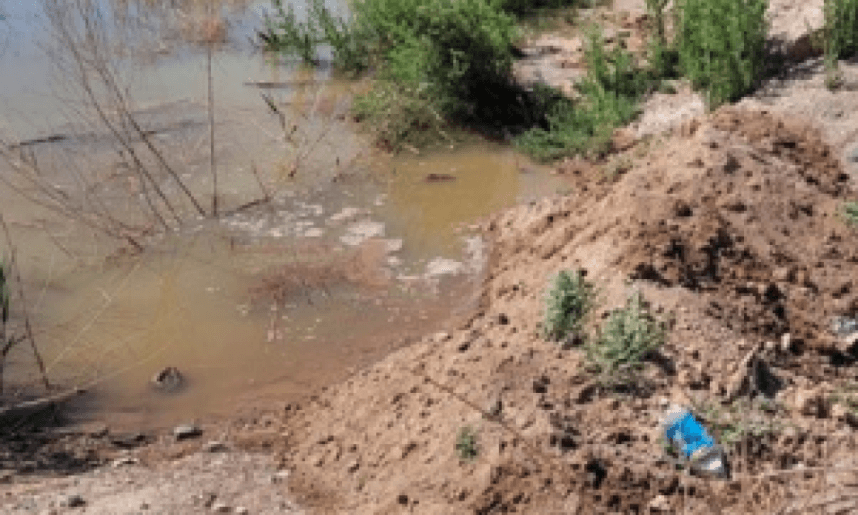 As of Monday, it was estimated that a total of 863,625 gallons of sewage spilled at the Whitney Lift Station plant on Thursday.
Approximately 281,500 gallons were recovered by using specialized vacuums. But 57,483 gallons of the wastewater flowed into a nearby creek called Duck Creek wash that flows into Lake Mead, according to Las Vegas TV station KVVU.
It was unclear how much made its way into Lake Mead, a major reservoir which supplies Las Vegas with 90% of its water.
Officials Claim No Impact
Still, local officials told KVVU "There was no impact to public health or the environment from this spill."
Even though the spill took place on Thursday, workers with specialized gear did not show up at the site until Saturday, according to KVVU.
It appears the overflow was detected when staff at Whitney, Nev.'s Sam Boyd Stadium reported to the Clark County Water Reclamation District there was a back up "due to our lift station and sewer overflowing out of manhole," according to Las Vegas TV station KTNV.
Crews used specialized equipment such as Vactor trucks (which are equipped with vacuums), a backhoe and loader to clean up the debris and spill, according to KVVU.
Workers continued to clear up overflow-stained dirt at or near the treatment plant on Tuesday, according to Las Vegas TV station KLAS.
The district blamed the spill on a "sewer overflowing out of manhole due to failure at lift station rock catcher and prohibiting flows to enter wet well in lift station." Further explanation was not provided immediately by local officials.
The station is located in the southeast Las Vegas valley. It is one of 24 in Clark County operated by the district.
Earlier Plant Failure
The same treatment plant saw a failure in 2020 reportedly due to a corroded pipe. That led to a 500,000-gallon sewage spill, KLAS reported.
It is unknown if the Nevada Department of Environmental Protection fined the reclamation district for the 2020 spill.
In 2021, the district revealed in a report that "The Whitney Lift Station has experienced frequent outages due to equipment failures and line blockages putting the 22-year-old facility at high risk of sanitary sewer overflows."
The lift station is to undergo renovations. It was constructed in 2020 and replaced an aging treatment plant.
Whitney Station pumps about 4 million gallons of water daily, KVVU reported.
In response to the recent spill, U.S. Rep. Dina Titus (D-Nev.) issued a tweet on Tuesday warning, "We must ensure that southern Nevadans have access to water quality as well as quantity."